Windows 11 is an overhaul of what version 10 could not do and a bridge that takes us closer to macOS's similar design and interface. There is so much to say about Windows 11, the recent version 22H2 has new features (improved start menu for example).
We are still dubious about Windows 12 – if it's a real thing, but Microsft confirmed a new version release every 3 years, so we could see Windows 12 in the year 2024. Windows 12 is going to be free and it'll directly compete with Chrome OS imposing AI and cloud-powered features,
For the time being have a look at Windows 11's VNext (canary) channel (currently serving 24H2) as it'll eventually become Windows 12.
Microsoft has not made things clear, so saying anything blatantly would be foggy right now, aiming at the cloud and releasing an arrow won't hit anything. But let's talk about Windows 12.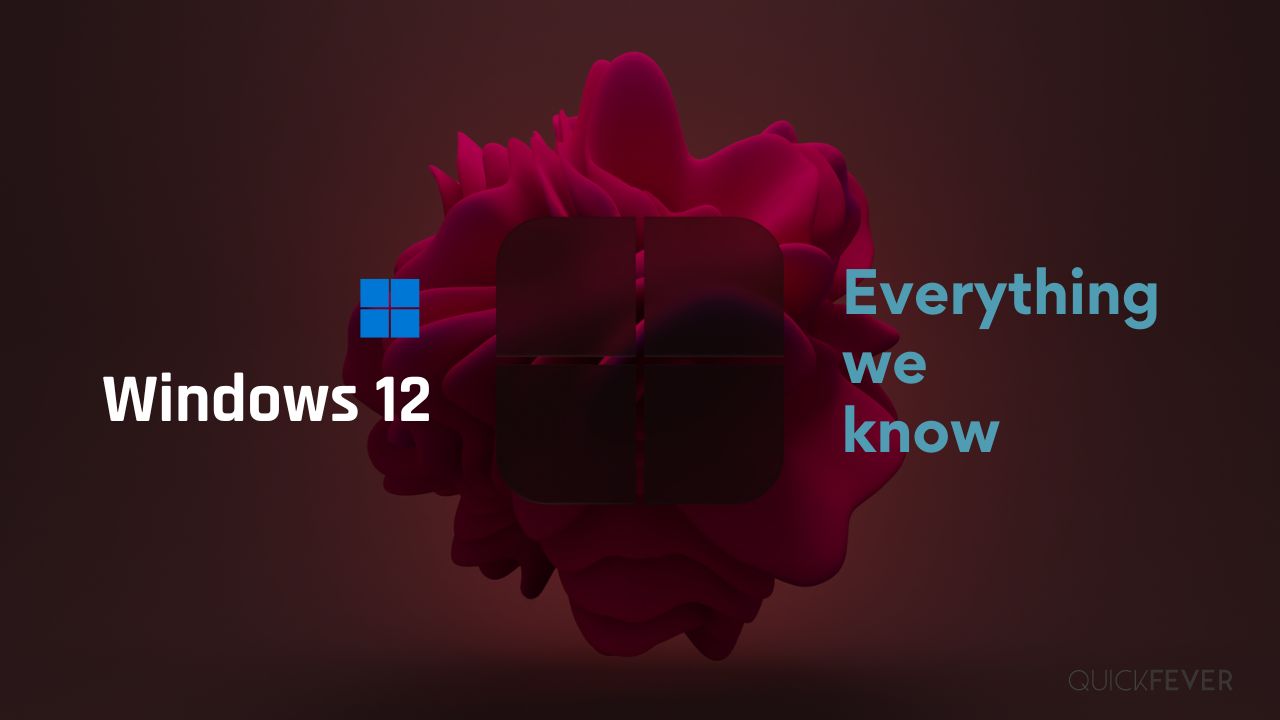 What if? Windows 12
Navigate this article:
Windows 12 release date
Windows 12 pricing?
If Microsoft forces me to auto upgrade
Can your PC run Windows 12
New expected features
When Windows 12 will be released?
To be honest, nothing is set in stone as of now, but all the reports circulating these days suggest a strong possibility of Windows 12 launching in 2024 (could be March or October)
During this time we will see two to three annual updates to Windows 11, and we believe by that time we will already have features to what Windows 10 offers. we have a new Windows 22H2 version already in the pipeline which you can get from this link on quickfever.com we have always given our readers a safe way to build or download windows version ISO files.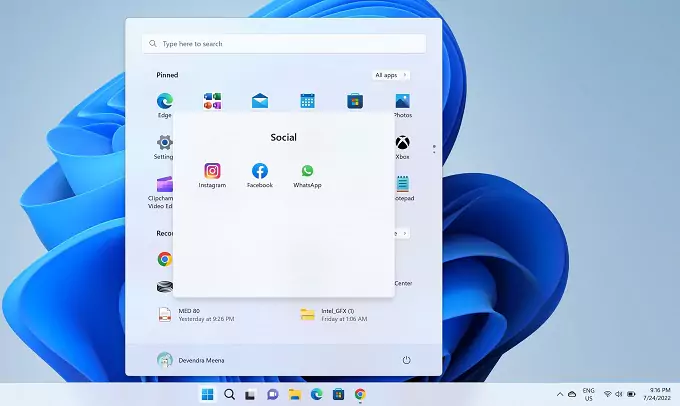 Get started with Windows 11 insider preview program.
Will Windows 12 be a free upgrade?
Without a consideration of the last few years, Microsoft is highly unlikely to release this operating system for free to the public. Microsoft is supposed to give this update to existing Windows users. But of course, if you don't have a Windows license already you are still going to need to buy Windows 12 license separately. Of course, you can install the operating system for free but there will be features we should only work ok with activated Windows and you might see a watermark all the time unless you activate Windows 12.
But before doing that you have to be sure that your hardware is Windows 12 compatible, Windows 11 introduced restrictions for older hardware to install. That should continue with Windows 12. So as far as we know if you are running Windows 11 you should have no problem with Windows 12 version.
Microsoft may force it on you but.
Microsoft has been showing flashy advertisements and prompts to Windows 10 users to make them upgrade to Windows 11 version. And we are most likely to see the same scenario with Windows 12. Windows 12 will be served as an optional update for two Windows 10 and Windows 11 users. However, there is still room for how Microsoft is going to release this version.
Although If force upgrade it will not happen unless your Windows version is coming to To End of support period. For example Windows 11 version are supported for two years so the new 2 Windows 11 version 22 H2 will not be forced for 21h2 users, but a year later the new version will get automatically installed to get security updates in the future.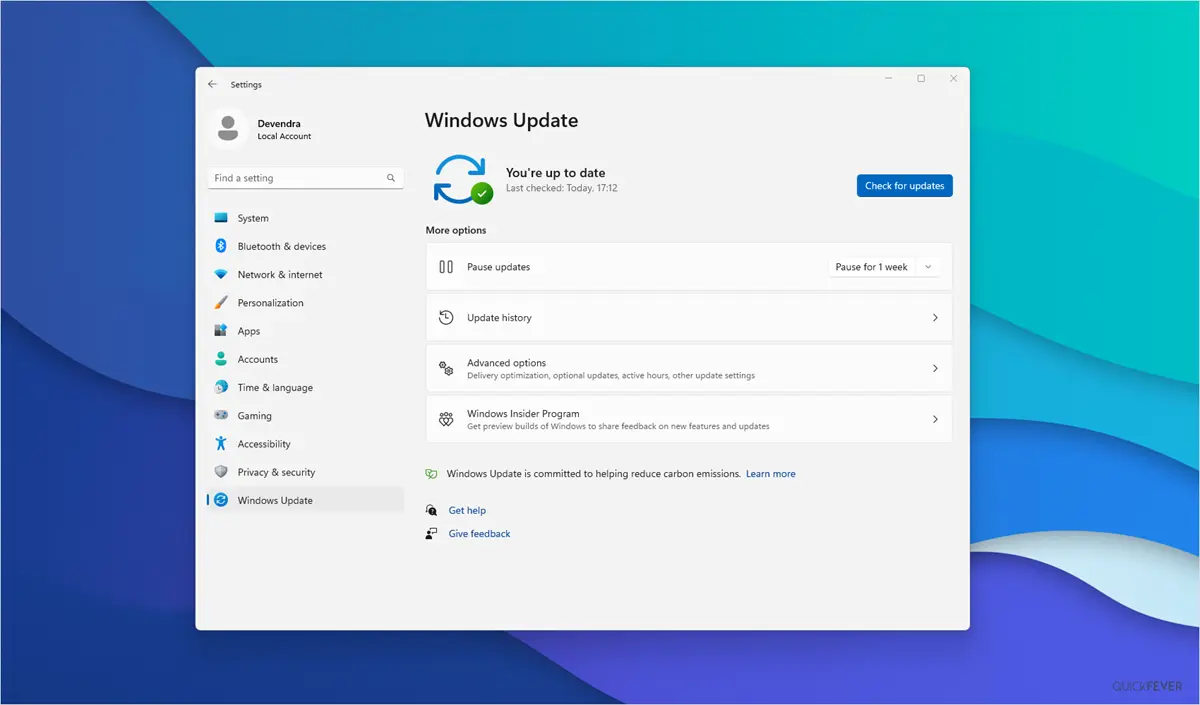 Can my PC run Windows 12?
Windows 11 significantly introduced and raised system requirements if we compare it to previous versions of Windows 10. This is still a question of whether Windows 12 will leave older computers just like Windows 11 dead with processes older than Intel 8th (2018+) generation. Could it be 10th generation and newer for Windows 12? time will tell. We can at least expect 1-2 generation bump.
The current Windows 11 requirement is 4GB of RAMand 64 GB of internal storage and we are quite sure Windows 12 requirements are just going to be similar. However, we strongly believe that Microsoft will not back off for features like tpm 2.0 and secure boot requirements. Just like Windows 11 you can still use Windows 12 ISO file to install the operating system even if you don't officially meet the system requirements.
What's new in Windows 12?
At the time being one cannot predict the upcoming Features of Windows 12, but they are more likely to come in in latest windows 11 insider preview programs Dev channel. Quickly test out Windows 12 features available in preview. Some of the features will only be Windows 12 specific and they will come only when the operating system arrives. While other features will make into Windows 11 next version and will then migrate to Windows 12.
Windows 12: Minimum Hardware Requirements
Processor: 1GHz or faster with 2 or more cores on a compatible 64-bit processor or System on a Chip (SoC)
Memory: at least 4 GB RAM
Storage: 64 GB or larger storage device
System firmware: UEFI, Secure Boot capable
TPM: TPM Trusted Platform Module (TPM) version 2.0
Graphics card: Compatible with DirectX 12 or later with WDDM 2.0 driver
Display: High definition (720p) display, 9-inch and 8 bits per color channel support
Internet connection and Microsoft accounts: Windows 12 Home edition and Pro edition will require a Microsoft account and thus an Internet connection. (though we can bypass such limitations)
Some features required additional system requirements, for example Voice dictation and Voice access requires a Mic. HDR monitor for Auto HDR feature, Windows Snap three column layout requires 1920+ resolution.
---
This is the main page for windows 12 on this site. We will keep this page updated with the latest information to help you learn more and more about Windows 12. Since then check our Windows 11 dedicated article to find all sort of interesting news and Guides. tHIt THIDS