A large portion of these apps are inspired by our essential apps list. While we understand not everybody wants productivity specific apps on their system, which is why in this article we made a wild guess and put together a list of 30 most popular and useful applications to use on Windows 11.
When you install Windows 11, it's a simple OS with (clutters ofc and you can turn all the advertisement and bundled junk)and while not everybody is liking it because it lacks some of the useful functionalities that were available in the prior Windows versions. So you need some applications to customize Windows 11 the way you want.
There are some programs which you might need to have on your computer. Most of the listed software are lightweight and won't affect the Windows 10 operating system. Use your decision when using the software listed below. Make sure to download them from the links attached to each of them.
Some of the tools can also be downloaded and installed using Ninite (a trusted tool to download apps without any kind of junk or bolt). Apps that are available using ninite: 1, 3, 10, 12, 13.
Part 1. Essential windows programs.
1. Google Chrome Canary
Ehh! I bet you're using Google Chrome to read this article. The Chrome comes in 4 flavors, Canary is the bleeding-edge flavor to test the newest features and experiments.
Windows 11 comes preloaded with their own browse. (it's a good thing Internet Explorer was killed(you can get rid of it) the Edge browser which is somewhat a battery saver compared to other web browsers. While its a big world and Edge lacks Google Functionalities, so we love Google Chrome for a reason, while it can be a RAM and battery hunger but its stability and security are what comes first in mind.
---
How to Enable Full Material Design in Google Chrome Browser
How to block websites on Google Chrome
17 Killer Google Chrome Features You Should Know
---
2. Disk Defrag | Consolidate Hard Drive
For a long time a built-in tool "disk defragmenter" has its place in Windows operating system. Disk Defrag is a promising and advanced tool to defragment and consolidate your hard drives. The program really does the job; there is also an option to optimize SSD, if you got one on your computer. Frankly saying if you're ruining your machine on SSD (or M.2), you can skip it.
3. F.Lux | Save your eyes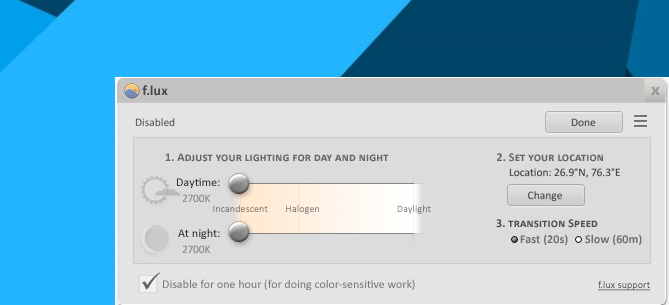 There are many night mode/ reading Mode /blue light filters but F.lux is the most popular among them. It supports eye strain reduction and other light modes to help you work on your computer without hurting your eyes. Now it's also available for android operating system based devices. It got full support of Windows 11 operating system.
Alternatives: Windows have a built in night light mode which works similarly to the software mentioned, although you need to manually set the intensity.
4. Internet Download Manager
You must have been using it. I just wanted to make the IDM to this list, it seems I just did. You can pause and resume any file, and in case the link expires – you can just renew the link and IDM will resume from there.
And if IDM is bugging you Windows activation notifications you can try the alternative called free download manager or FDM.
5. NetBalancer – See and Control Speed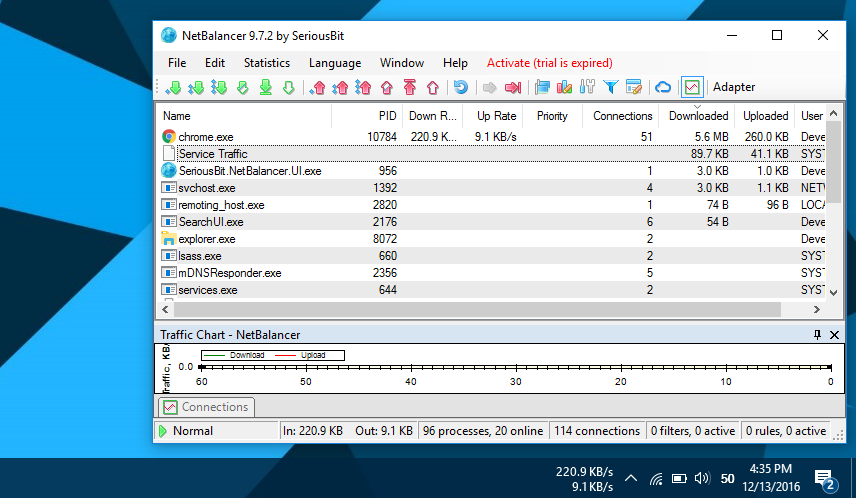 Show and control what is using your internet speed and how much, restrict them, prioritize or limit the download/upload speed. Since svchost is there in Windows 10 which deals with background services which are internet hunger, you could control or limit the speed of any process that is using your Internet bandwidth more than you did not want them to.
🌍NetBalancer – See and Control Speed
6. Notebook Fan Control
When you want to control your computers fan speed, NBFC is a great tool for that. You increase the fan speed to cool down your computer's CPU faster, or can decrease the fan speed to save some battery (though, why would you do that).
7. Notepad++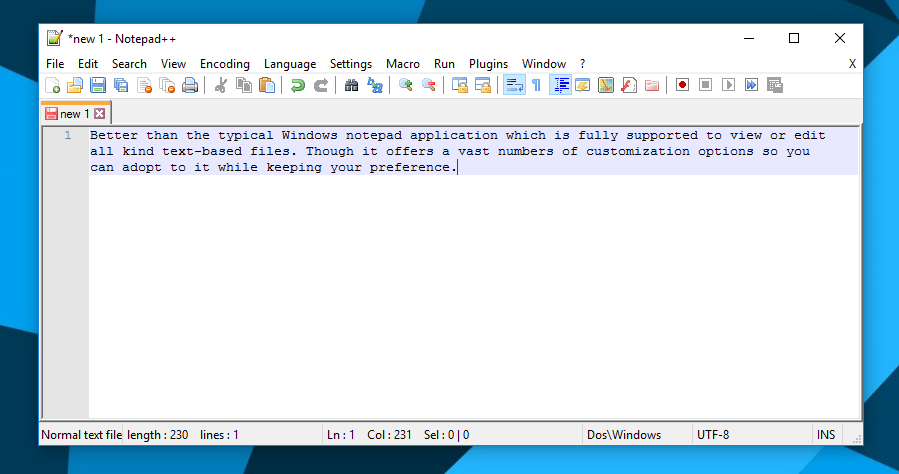 Better than the typical Windows notepad application which is fully supported to view or edit all kind text-based files. Though it offers vast numbers of customization options so, you can adopt to it while keeping your preference.
8. Core Temp
While working on your machine countless hours a day, we mostly forgot the pressure it summons to components. Temperature is often overlooked, in fact, to prolong a computer's life one should manage and control the temperature of Processor, SSD, and Motherboard.
Install Core Temp to see how much power it is drawing and what are the temperatures of the components. Playing games on your PC? use the MSI Afterburner's static tuner to display statistics like FPS, temperature as overlay.
9. Paint.Net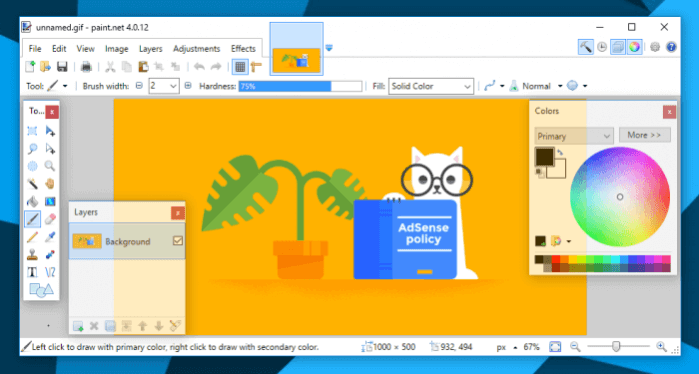 Lightweight and advanced than the built-in paint application in Windows. It has so many options, obviously not more than photoshop or gimp, but all the basic and useful features. Also, has support for editing transparent image (.png files).
You can download original software using the ninite website, Because if you try to download from the official site, you might end up having a bloatware or toolbar on your computer.
10. Reddit wallpaper changer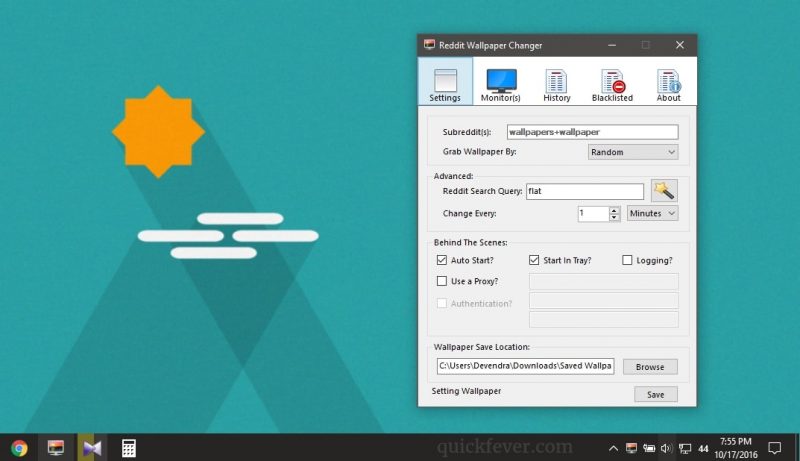 This tiny wallpaper changer tool fetches wallpapers from Reddit subreddit and set them as your desktop wallpaper automatically.
Automatically Change Wallpapers on PC with Reddit Wallpapers Changer
11. Image Compressor (RIOT and Caesium)
A standalone program to compress images files on your computer. It can batch compress, resize images files and got pretty much customization so you can get awesome result while the images stay the same with a lot less file size.
12. Screen Off v2
This tiny software can turn off your computer's screen instantly without going into sleep mode. You can Pin this app's shortcut to the taskbar to easily turn off screen. There is also a setting in Windows 10 which can be set to minimum to 1 minute before your computer's screen goes off. But 60 are can be much in some instances, and there this tool can be handy.
Tip: How to make a laptop Stay Awake while Lid is Closed
13. Teamviewer
The all-new team viewer can solve all your screen mirroring and control other computers very easy. With it, you can access other computers and interact with them like your computer. File transfer is also available. It's basically a remote control software just the Chrome remote control tool which is the best to control all your personal devices remotely.
Read more about remote access softwares →
6 Remote Access Software Better than TeamViewer and LogMeIn
Best Remote Desktop Access Software better than TeamViewer
14. The Renamer
The tool went offline for some reason.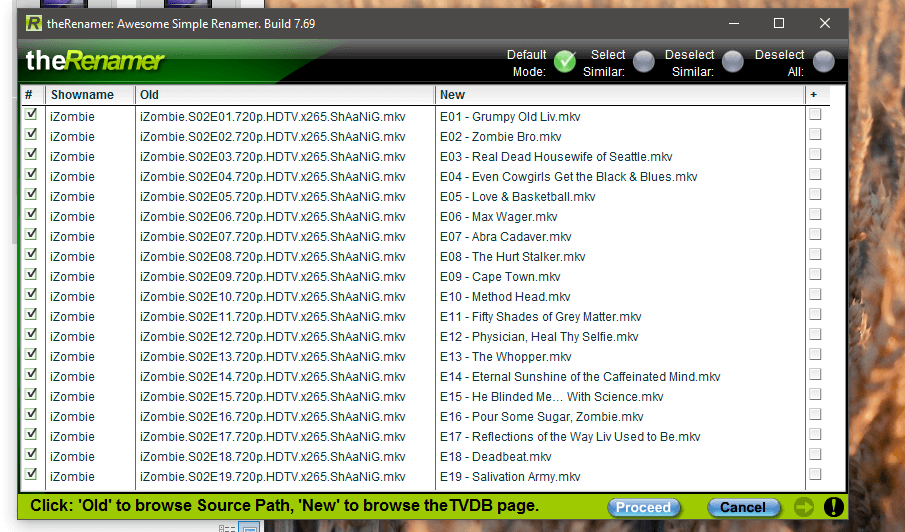 Another tool for TV shows fan, and this software can rename all the weird looking episodes file into readable. For example, this tool can turn "SHOW.S01E01.x265.Mkv" into "SHOW – S01E01 Episode Name" and you can change the rename settings as per your wish, like "SHOW E01 – Episode Name".
15. PotPlayer
PotPlayer is an advanced Video player created by one of the founder of KMPlayer. PotPlayer can play all the Video files, audio files and HEVC files. In Windows 11, you need HEVC Codec to play Local Video files and Netflix to use HDR. The player comes preloaded with all the required Codec to play all your files effortlessly.
It is available in both 32-bit and 64-bit,
16. Winrar and 7zip
Windows 10 can deal nicely with the ".Zip file format", but in case you have to deal with other archive or compression formats, Winrar should be in your house. But since alternatives are available 7zip is another fine archive file handler tool.
If you don't depend on the internet to listen to songs and you got tons of songs on your hard drive. Windows 10 comes with 2 inbuilt music players "Groove Music and Windows media player" and they are actually good and can deal with all of your songs. Xion is light and tiny music player app that doesn't need much attention, and it does what a music app should do, add songs to it and shuffle them. Xion can also use custom Skins if you'd like to you can find and download them here.
The only downside is that the last release happened in 2016, also their Skins forums is pretty much outdated.
Is Xion not what you wanted as a Music player?
Read more about music players for windows
18. Ninite
Ninite Allows you to download popular freeware without any bloatware.
18, 19 and 20th. You choose, and we'll list here.
---
Check out the best and essential software to use in Windows 10, and our app directory often.